PABX Telephone System
The Top 5 Benefits of PBX Phone Systems by Market Inspector
1. Save Money!
Naturally, one of the biggest concerns about investing in telephone systems for any company is the price. The good news is that business telephone systems do not have to be an enemy for the budget. In fact, PBX systems are very cost effective and a worthy investment in the long-run.
A hosted PBX phone system, for instance, might be very suitable for smaller companies as it has a lower cost compared to other technologies covering on-premise owned system.
Furthermore, you do not need to be concerned about training your staff nor acquiring technical expertise for their installation because PBX systems are easily manageable via a user-friendly control panel and hosted versions do not require technicians to install or maintain the system. Remember: Time is money and with a PBX system you can save both.
2. Boost your efficiency: speak, call, ring, repeat!
PBX telephone systems are highly functional and allow for a better communication flow between departments and staff resulting in a more coordinated working process. Moreover, you can automatically record calls, generate detailed reports and track performance over time.
3. Mobility: work from anywhere!
PBX systems place international and long-distant calls through the Internet which makes it extremely flexible to work from many different locations. A virtual switchboard system can reach employees, permitting them to work from their mobile phones and even overseas.
This advantage will allow you to be more efficient outside the office and will certainly make a huge difference in your bills at the end of the month.
4. Nail it, then scale it
Your company might be small right now, but you may experience a great boom in the near future. A bigger business implies more features, more phone lines and more efficiency in communications, but not necessarily more costs.
Contrary to traditional telephone systems that limit the number of users between calls, the scope of your network system can be tailored with PBX, according to your company's needs.
As your business grows and call volumes rise, you can add more features and increase capacity on demand without having to install new lines or keep customers waiting in lengthy queues.
5. Analogue Friendly
Besides being very user-friendly, PBX systems are also receptive to other technology equipments. Even analogue fax machines and modems can be connected to this phone system, making it a universal solution for business` processes.
PABX Telephone System Support in Cambodia
PABX Telephone System (Installation & Configuration)
PABX Analogue & Hybrid PABX
VoIP Telephone System
Maintenance & Relocations and Expansions
Specializing on Panasonic PABX System
Category- STATION WIRE 4/C
Telephone Sales (PABX, Mainphone, Extension Panasonic)
Consultancy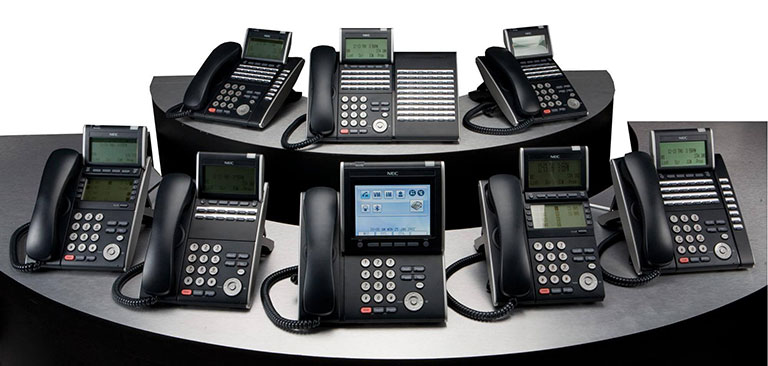 Video Guide