Tripadvisor Listing
Generate Bookings From Global Travelers. Optimize Your Revenue. Attract Diverse Travelers. Reach A Global Audience. Services: 200+ Travel Booking Sites, 75+ Countries, 35+ Languages, Dynamic Brand Portfolio, Free, Easy Sign Up.
Launched in 2000, TripAdvisor review website's journey is an interesting one.
With few years of struggle in the initial years and then a spiraling growth to become one of the biggest travel websites globally.
The travel giant's 60 million+ reviews play a crucial role as a real friend to travelers. The leading global metasearch witnesses high web traffic and is sought after by many travelers.
Adding 200+ booking sites into its kitty, the travel giant compares the prices of hotels and F&Bs. It gives travelers an option to choose from 4.3 million restaurants and 9 million+ hotels worldwide, providing the best deal.
Here is the benefit of joining the tripadvisor world wide hotel site:
Setup your Tripadvisor listing and review path
Capitalize on TripAdvisor widgets
Get More Reviews using TripAdvisor review express
Post reviews on social media and let them go viral
Participate in Tripadvisor instant booking program
Display awards on social media and at your hotel
Participate (and win) in Travellers' choice awards
Regularly respond to all reviews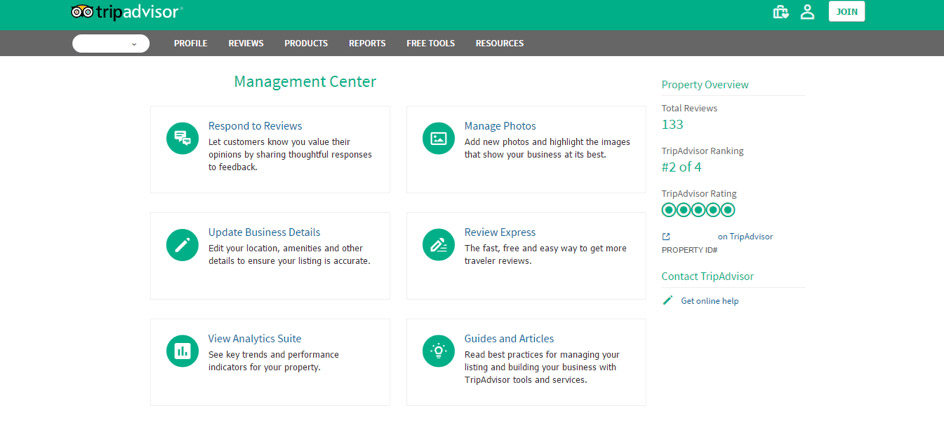 Video Guide