PMS Hotel Management Software
A complete hotel PMS, property management system that includes all aspects of day-to-day hotel operations. In the hospitality industry this kind of software is often referred to as Hotel Management Software, FrontDesk Software, Check-In Software. This software is flagship product and bigger part of a complete Hospitality Software Hotel Suite.
The Central Reservation System gives you unified access to rates, inventory and bookings of all properties under a single panel; thus streamlining operations for chain properties. Additionally, the toggle feature of online reservation system allows to switch between properties making it easy to manage list of properties.
ASI worked with 4500+ hotels in more than 150 countries since 1998 to design powerful, flexible and rich featured hotel software.
ASI FrontDesk's powerful graphical user interface gives color and image coded status in Room, List, Tape Chart and Flash View to offer easiest operation ever for any size of property.
ASI FrontDesk brief feature list is as following, please download our fully functional evaluation copy to check our system in real environment.
The Key Features:
Easy to Use
GDS & IDS 2-Way Interface
Reservation, Check-In and Check-Out
Group Management
Back Office Features
House Keeping & Maintenance
Back Office Features
House Keeping & Maintenance
Tax
Reports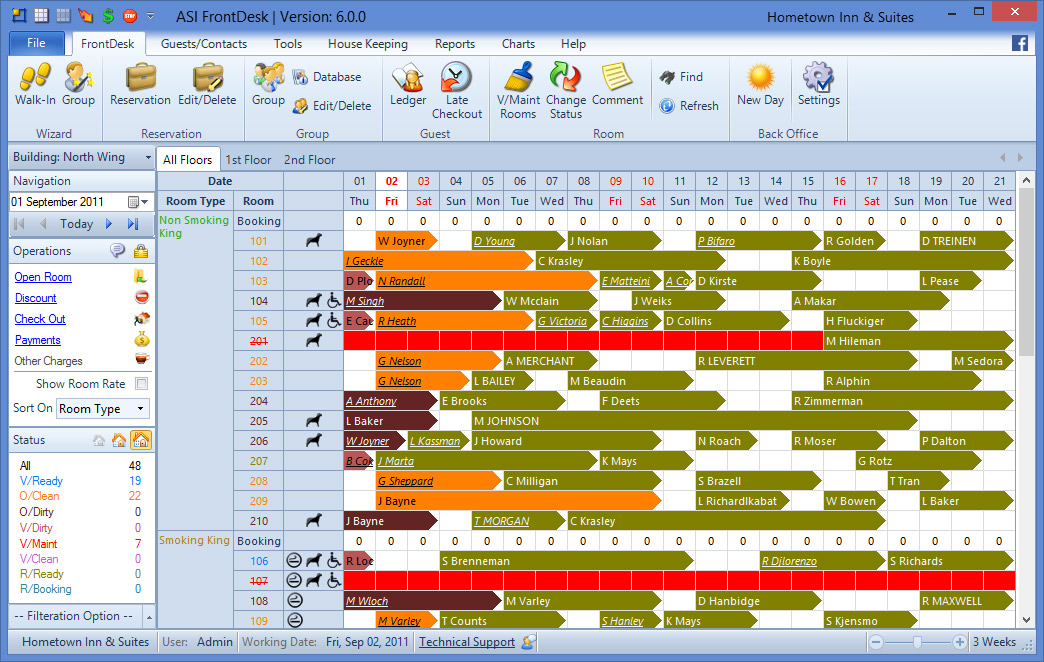 Video Guide