Google Adwords/PPC
Google AdWords can make a company more successful in just a short amount of time if implemented correctly.
Adwords works faster than SEO
The topmost benefit of Google AdWords is that it works faster than SEO. Both SEO and Google AdWords are search engine marketing strategies to generate more traffic and leads. But, a well optimized AdWords campaign can work much faster for a business to get the much coveted first spot in search.
Here are some reasons why it's faster and more effective
You can focus on multiple keywords at a time.
You can turn the campaign on or off whenever you want to.
Ads which appears on the top of the page get immediate visibility.
Of course, this does not mean that you should ignore organic sources, as they have more long-term benefits. But with AdWords, there is a better chance of driving more traffic and leads instantly. Additionally, the platform is more transparent, and you know exactly what is happening with the ads.
On the other hand, search engine optimization, though very beneficial, is a long-term process. To rank for any keyword, it requires a lot of perseverance and a lot of well-written articles, and backlinks. And even then, it takes a while for them to gain the necessary authority.
6 Ways Your Business Can Benefit From Using Google AdWords
1. Google AdWords Increases Leads and Customers
Google Analytics is one of the best tools for lead generation. If your campaigns are set up properly, it has the potential to send extremely targeted leads to your website, E-commerce website, opt-in form or other online property.
2. It's a Flexible Marketing Platform
Anyone who uses Google AdWords regularly will immediately tell you that it's an extremely flexible marketing platform.
It's suitable for all kinds and sizes of organizations. You can literally turn Internet traffic on and off using this system.
3. Businesses Get a High Return on Investment
Unlike other marketing strategies, you only pay for ads people click on. Once you optimize Google AdWords campaigns, you can get a high return on investment which may not be possible to achieve with other marketing strategies.
4. You See Fast, Transparent Results
This platform shows you easy-to-understand results and reports of your campaigns extremely quickly after it goes live.
It's easy to analyse the progress of your AdWords campaigns because its dashboard gives you all the information related to each campaign such as the ads clicked, keywords entered by website visitors, cost of clicks and much more.
5. It Taps Into Huge, High Quality Traffic Sources
Google is one of the biggest companies in the world. Millions of people search and click Google ads every day. This means it can send a business a huge amount of traffic every day, if they have the budget to pay for this traffic.
6. Businesses Find Out More About Their Market
It's important to be able to get into the minds of your ideal customers. Understanding your audience makes it much easier to deal with customers and find out what they want.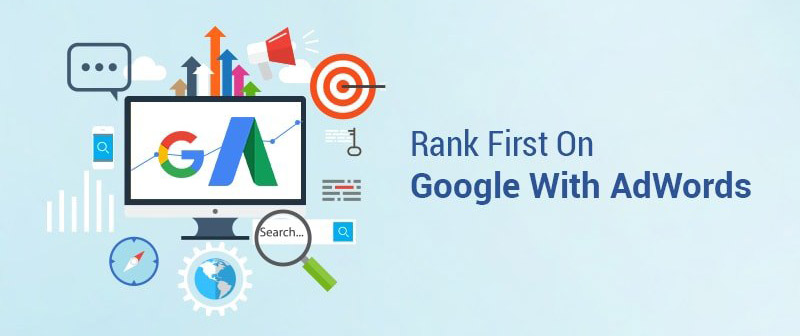 Video Guide