Registration Domain (.KH) for Business in Cambodia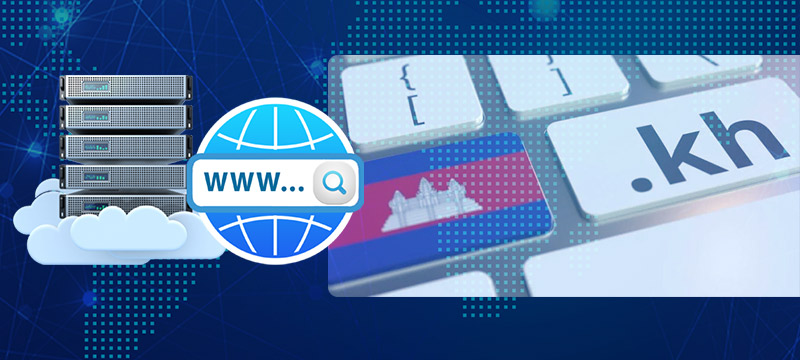 The country level TLD (top level domain) for Cambodia is .kh. Many businesses are now registering their .com.kh domain names but this is not as straightforward as in many other countries. For a start there is no automated system in place to buy or manage .kh domain names, it is all done through the Telecoms Regulator of Cambodia.
What do you need to register .kh domain names?
Registration documents for your business (for .com.kh), educational institution (for .edu.kh), or organisation (for .org.kh). For businesses this means going through the process of registering with the Ministry of Commerce to get your business certificate of incorporation, patent, and trademark before you even think about registering a .kh domain name.
A copy of your ID card/family book (Khmer) or passport (foreigner).
The .kh domain must also match your registered name or trademark. This prevents people squatting on domains and ensures that your brand name will be available.
What are the benefits of .kh domain names?
Local recognition – visitors will instantly recognise that your business or organisation is based in Cambodia.
Your brand name will be available – since registrations aren't open to non-registered entities, your registered name is effectively reserved and no one else can take it.
Status symbol – it shows you are a fully registered entity in the country.
Search engine rankings – for local searches it is reported that a local country domain gets higher rankings than a generic .com.
DNS Registration (.KH)
The Telecommunication Regulator of Cambodia has the honor to invite the individuals and the general public into the off-line application for Domain Name Registration in the Kingdom of Cambodia. The Purpose of Service Provision is provided the administration of the system and internet service effectively, in accordance with international standard, and delivering the Information Communication Technology Services to all general citizen.
Official Document by Ministry (TRC)
https://trc.gov.kh/en/dns-registration-kh/